ECU Transit
ECU Transit Updates & Alerts:
---
---
Employment Opportunities:
---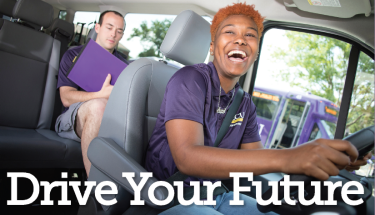 Drive for ECU Transit
Now Hiring Student Bus Operators!
We offer paid training, opportunities for advancement, and a CDL on us!
Learn More & Apply Today!
---
Rider Information:
---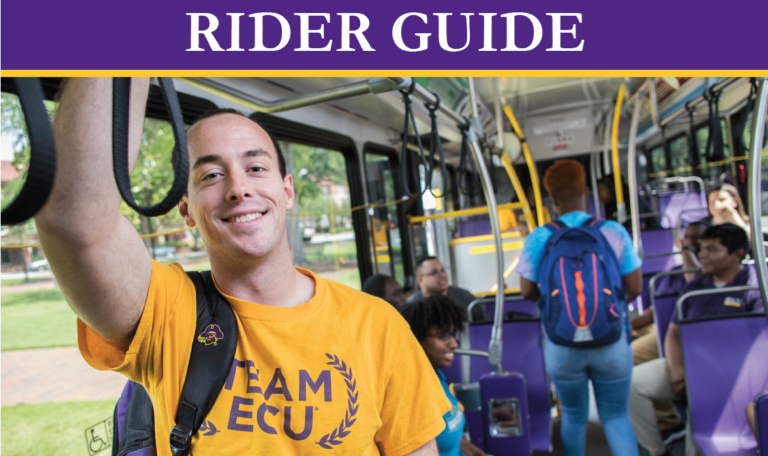 Fall 2023 Rider Guide
Whether it is your first time riding, or you're a weathered pirate, our rider guide contains our full information for how to ride, service hours, and more.
View the Rider Guide
---
---
---
Bus Routes:
---
---
Demand Response:
---
---
Pirate Access:
---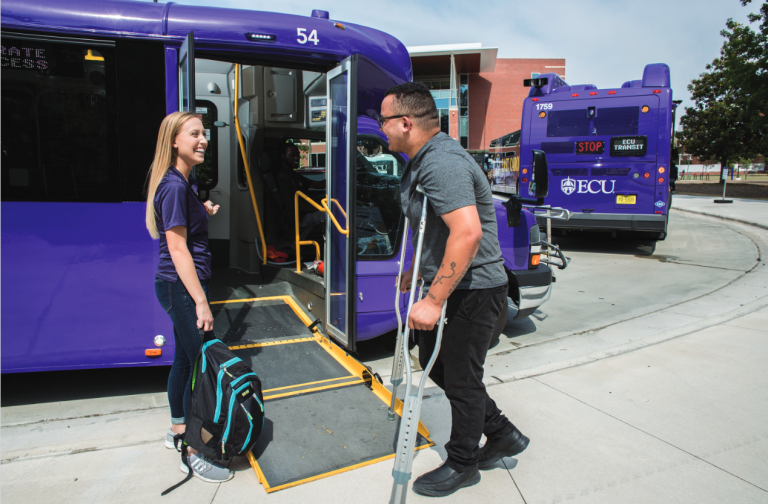 Need some extra help getting around?
Pirate Access offers additional support for our riders with permanent or temporary mobility impairments.
*Application Required*
Read More & Apply
---
Additional Services:
---
---
Advertising Opportunities: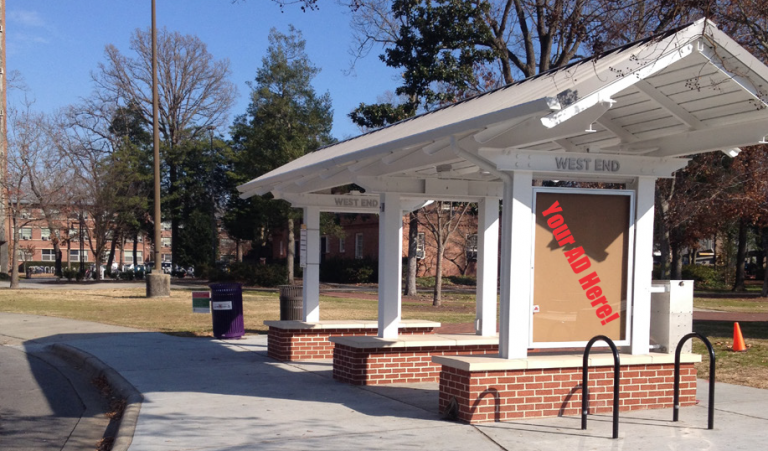 Advertise with Us!
When you advertise with Transit, you are reaching thousands of future doctors, lawyers, politicians, teachers, scientists and more!
Learn More
---
ECU Transit offers a wide variety of travel options on a comprehensive system which provides more than 2.5 million rides each year with service both on and off campus. Throughout the academic year and both summer sessions, buses operate on several fixed routes which circulate around main campus and connect to outlying areas, such as the health sciences campus and commuter park-and-ride lots. Service is also provided to off-campus housing and several shopping, dining and entertainment areas around Greenville. Additionally, a point-to-point, Transit On-Demand van service works in conjunction with the bus system to help ensure safe connections to evening routes, as well as safe travel around campus and adjacent areas at night after most regular daytime service has ended.
---
BusTime Real Time Map & Arrival Predictions
The direct link to BusTime included here provides real time tracking for each route, including arrival predictions, and upcoming vehicle passenger load occupancy as low, medium or high. For routes which are not currently scheduled to operate, you may see the message "no predictions" for some or all stops. Please check the schedule for operating times or contact us for assistance.